The Sedex Conference is the UK's largest responsible sourcing conference. 2019 saw over 700 business leaders, CEOs, practitioners and government representatives in attendance.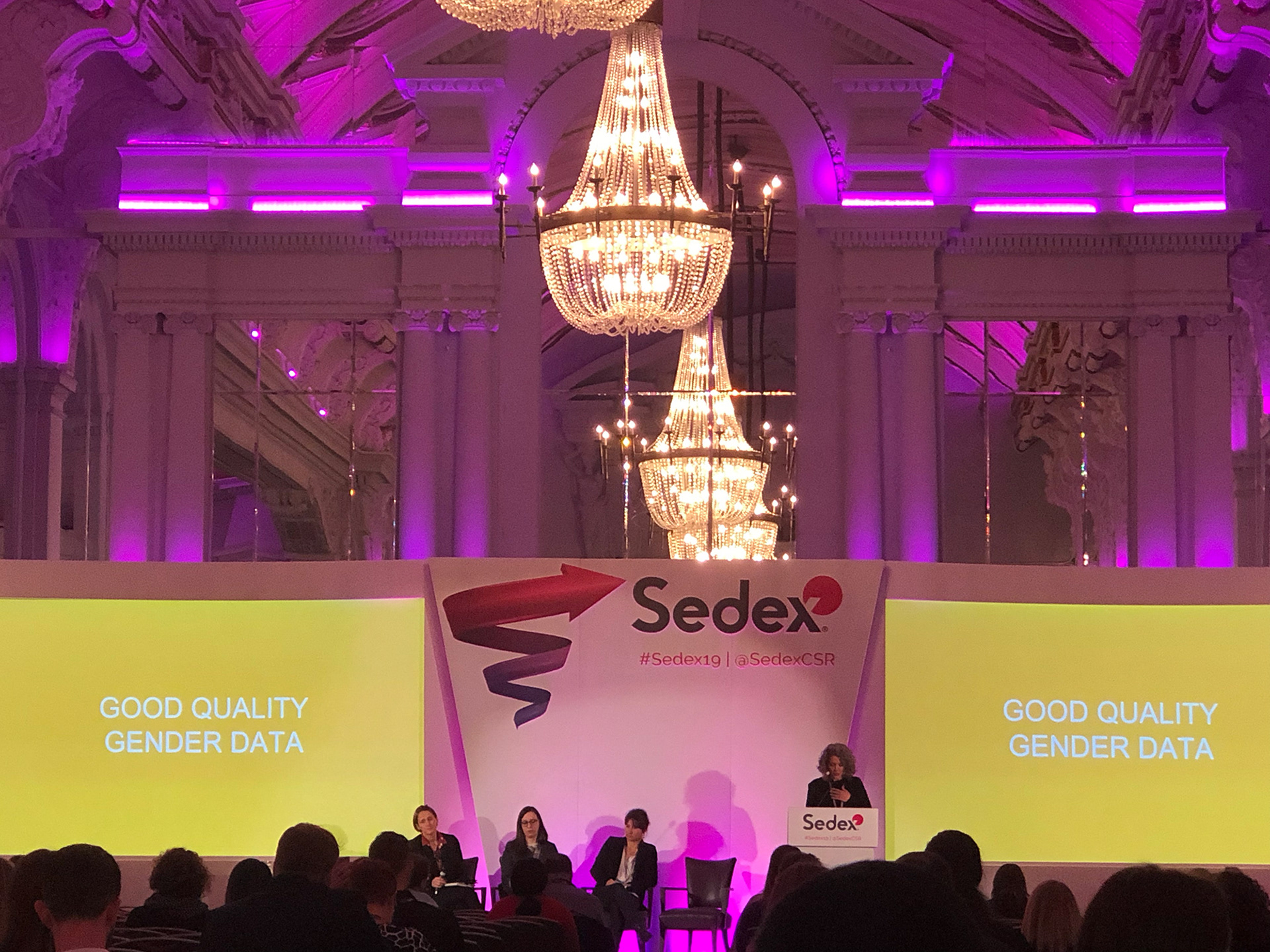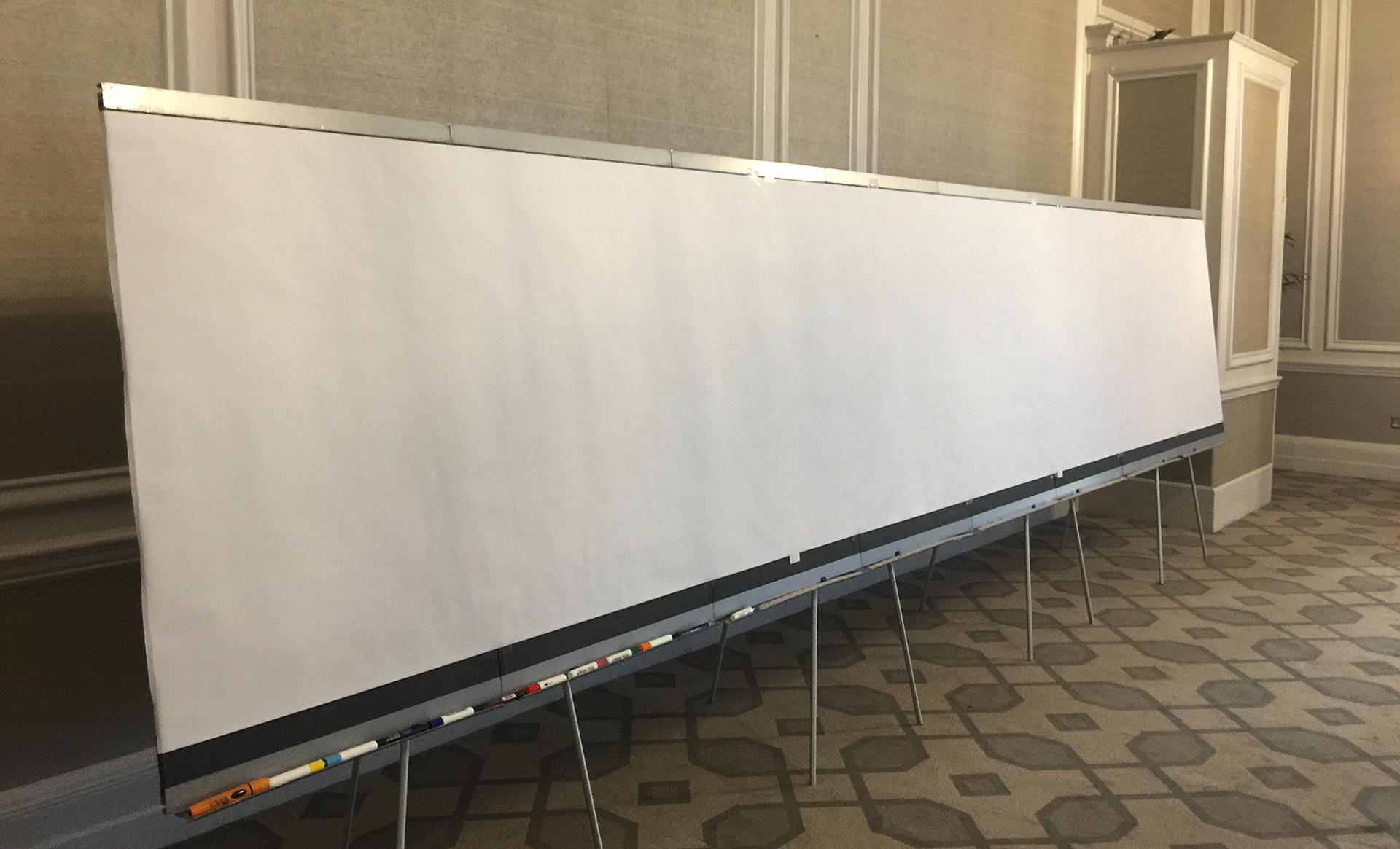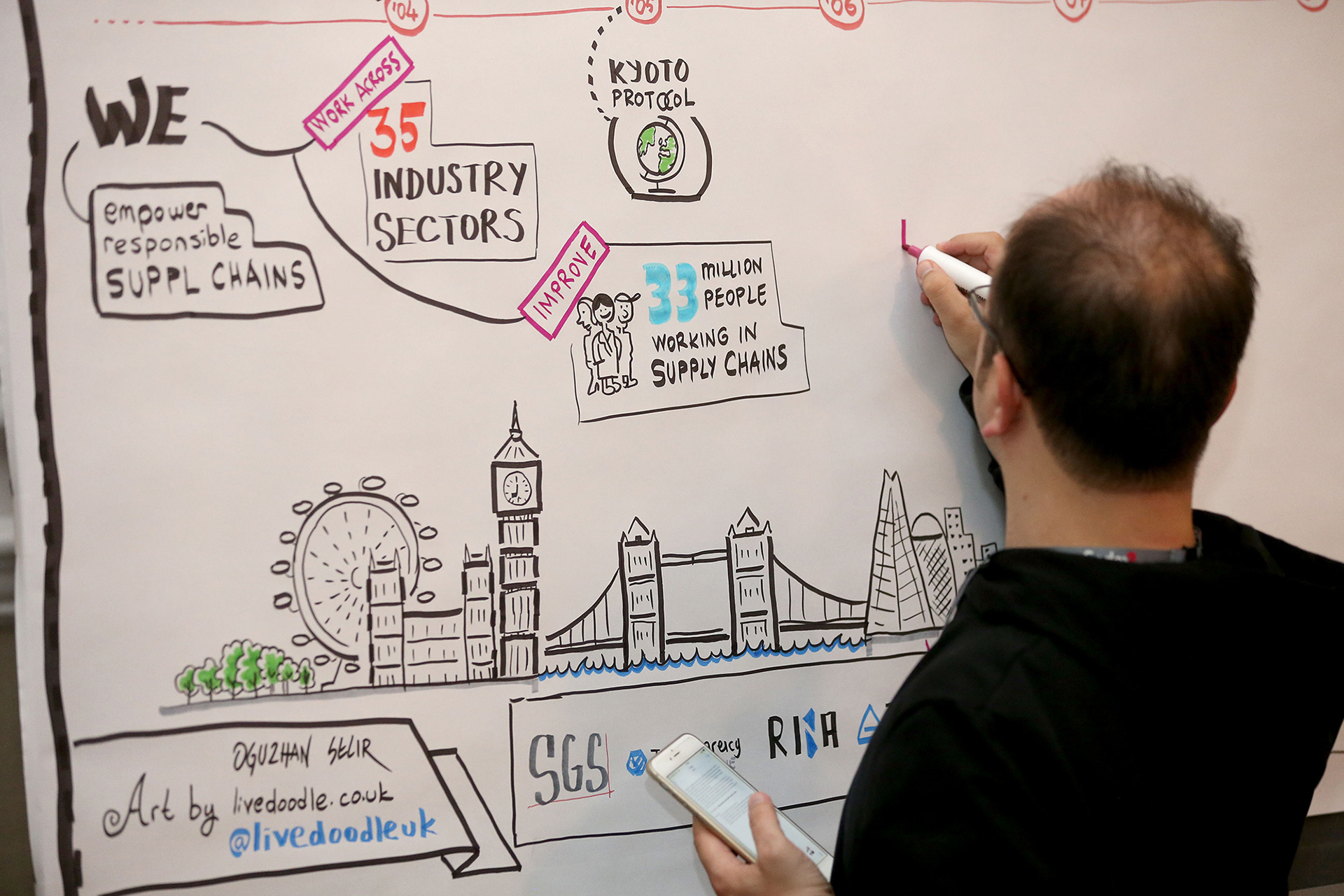 BBC News Presenter Martine Croxall visited my Sedex Conference 2019 live scribe wall.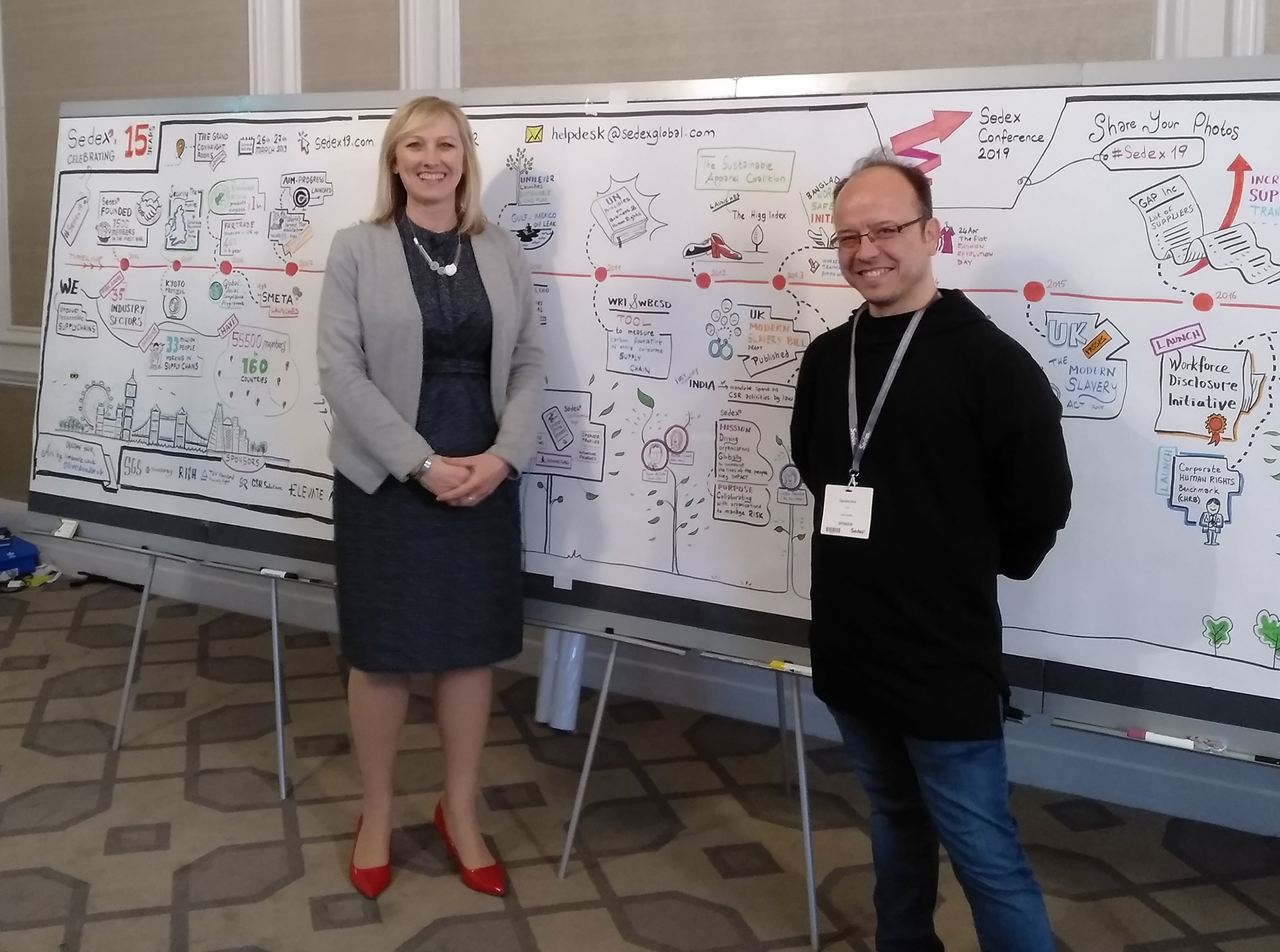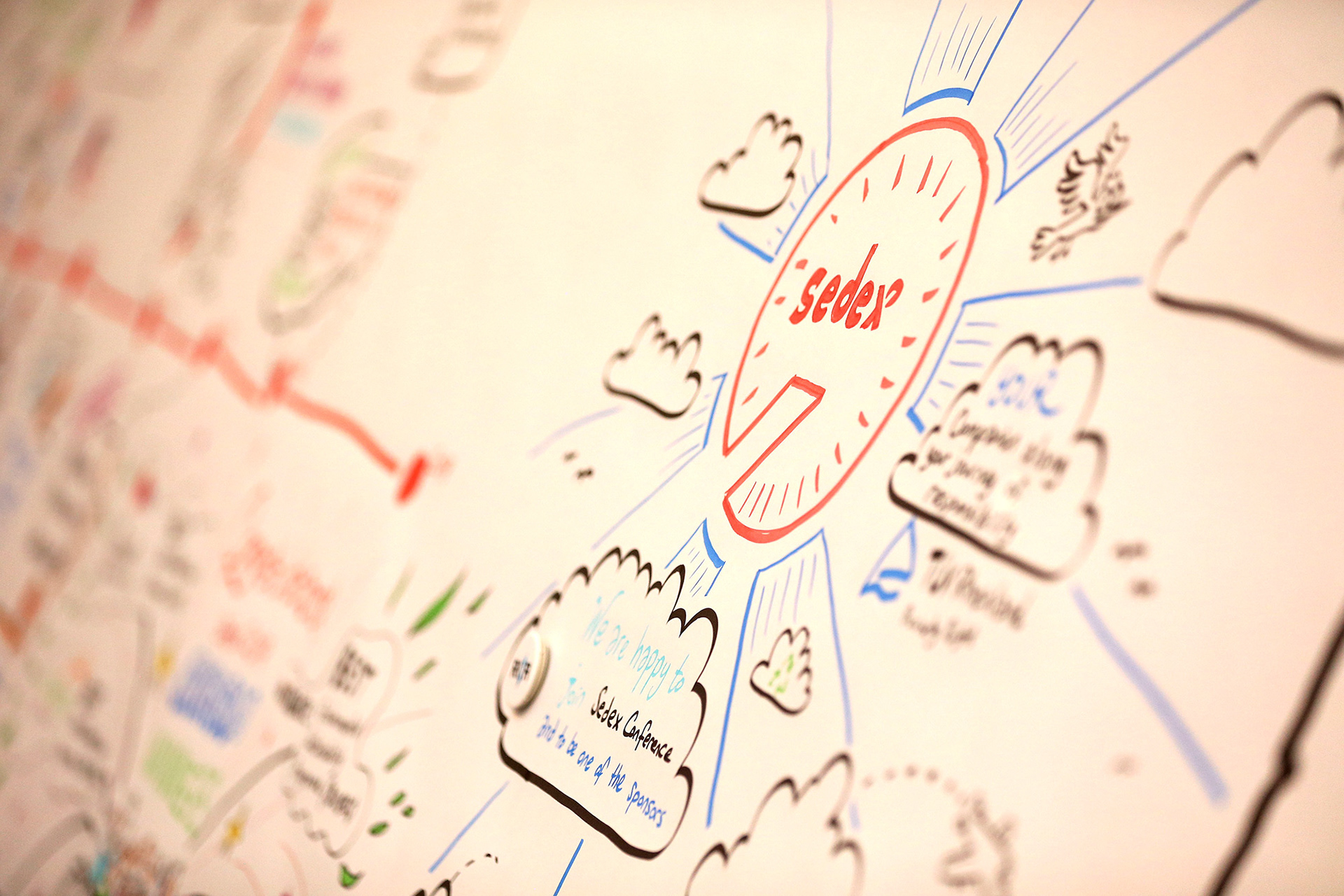 There was a little section on my drawing wall for custom visitor comments.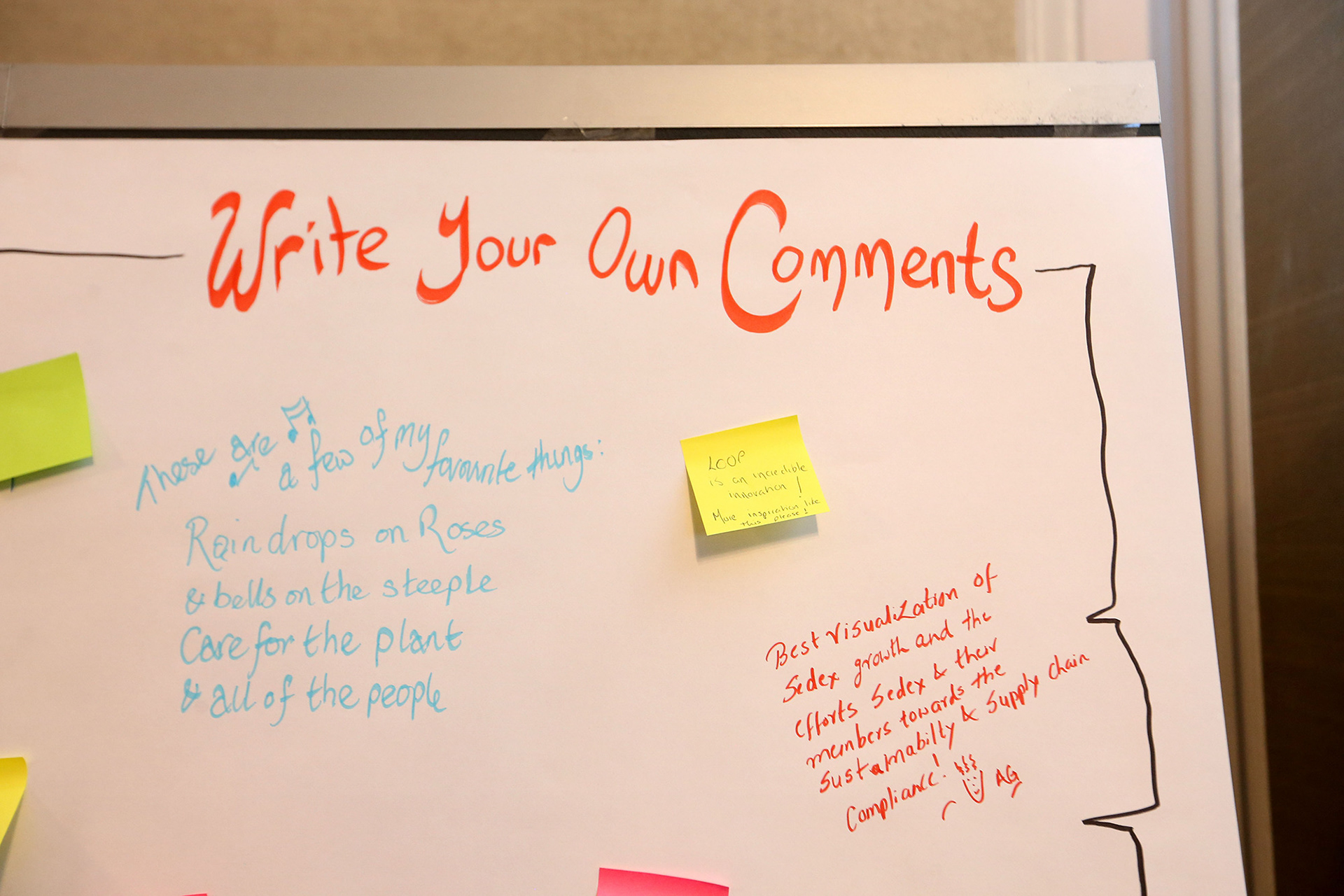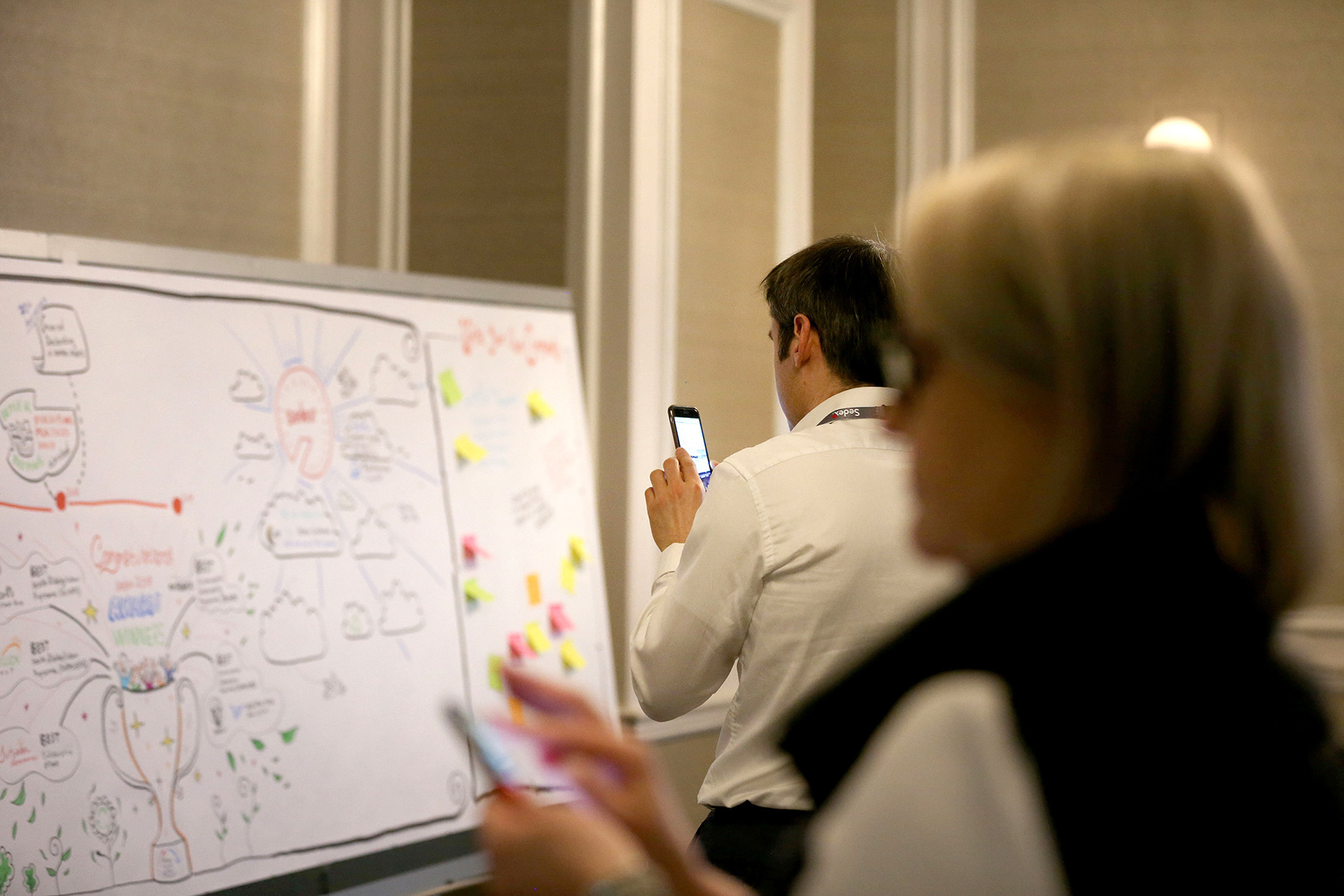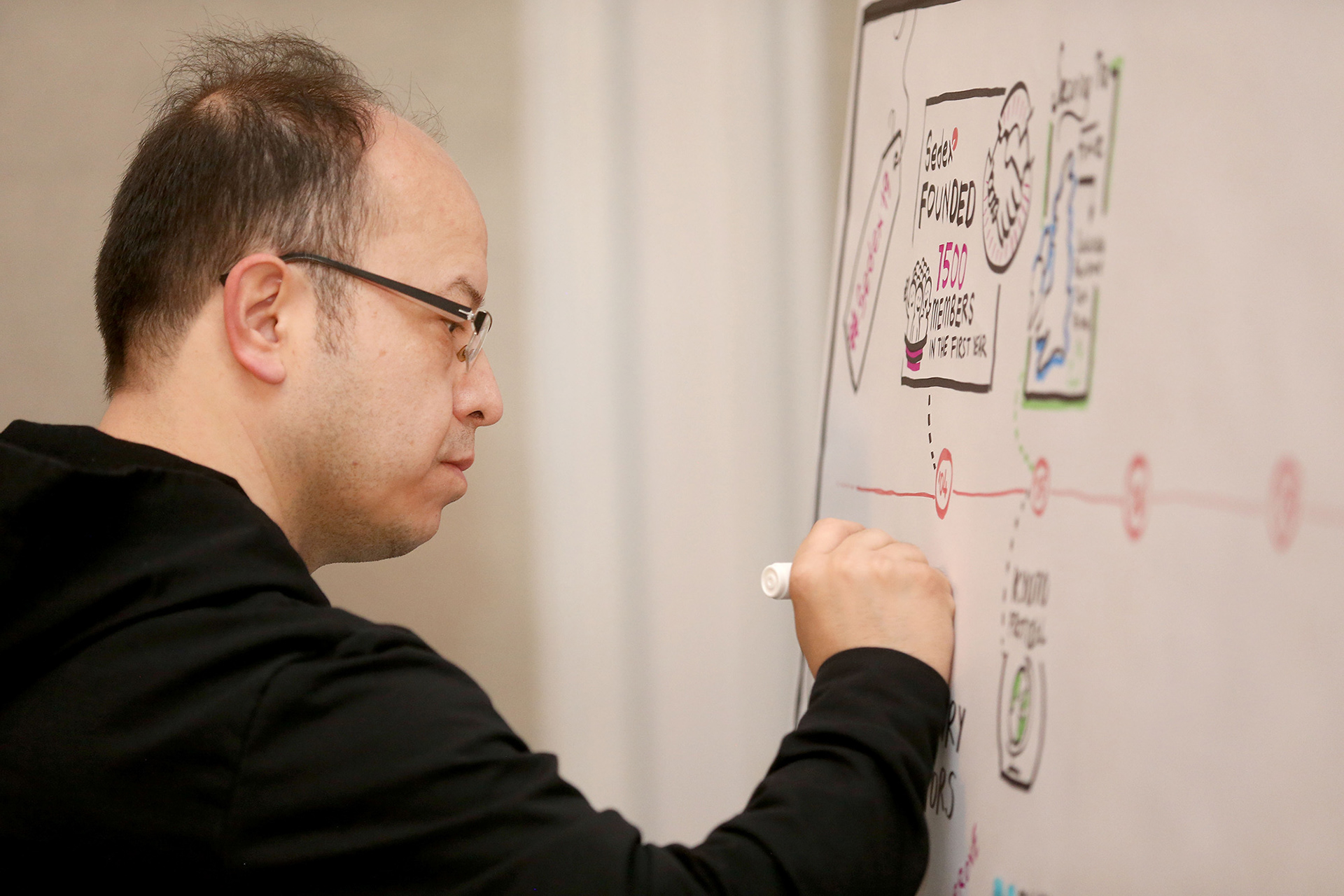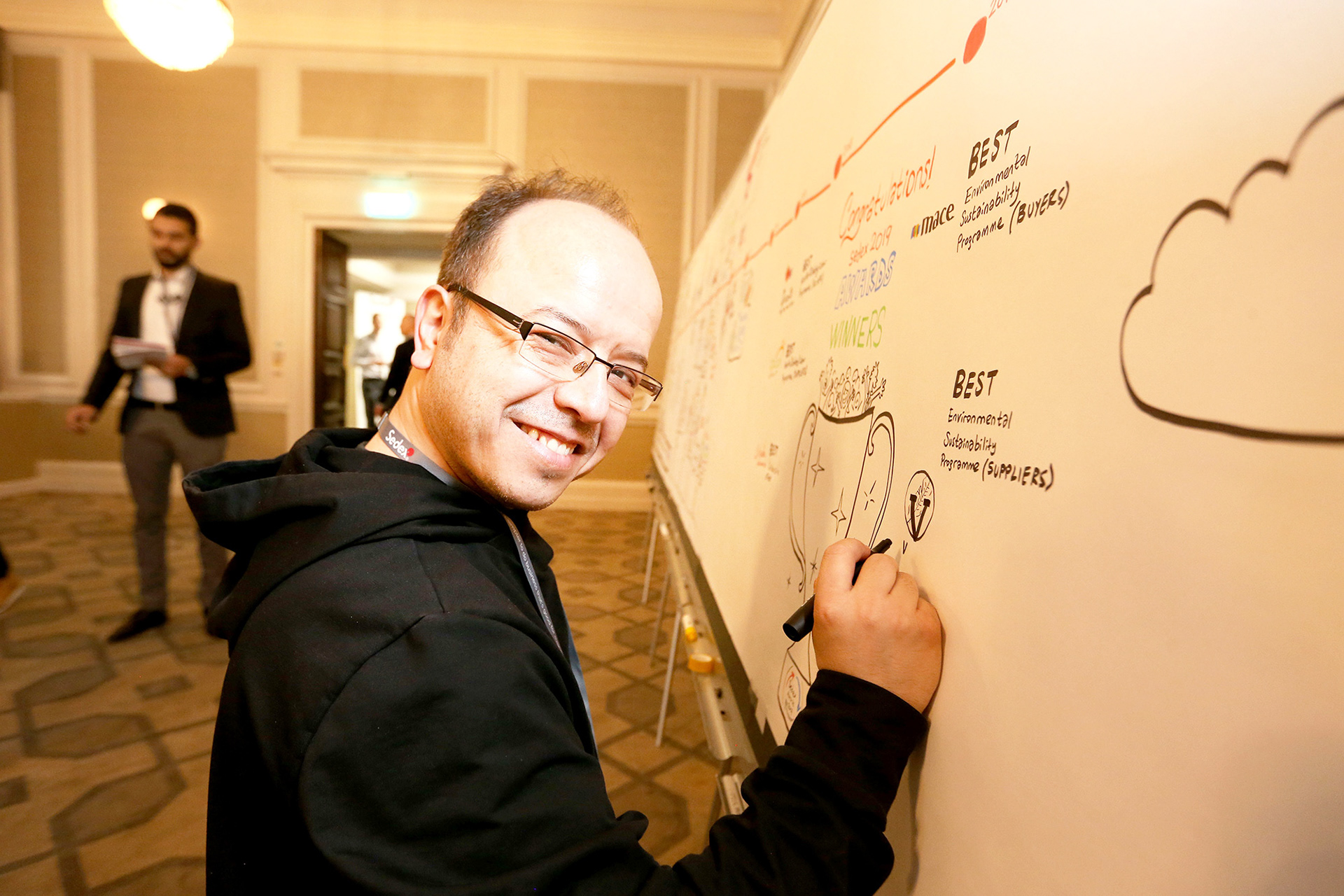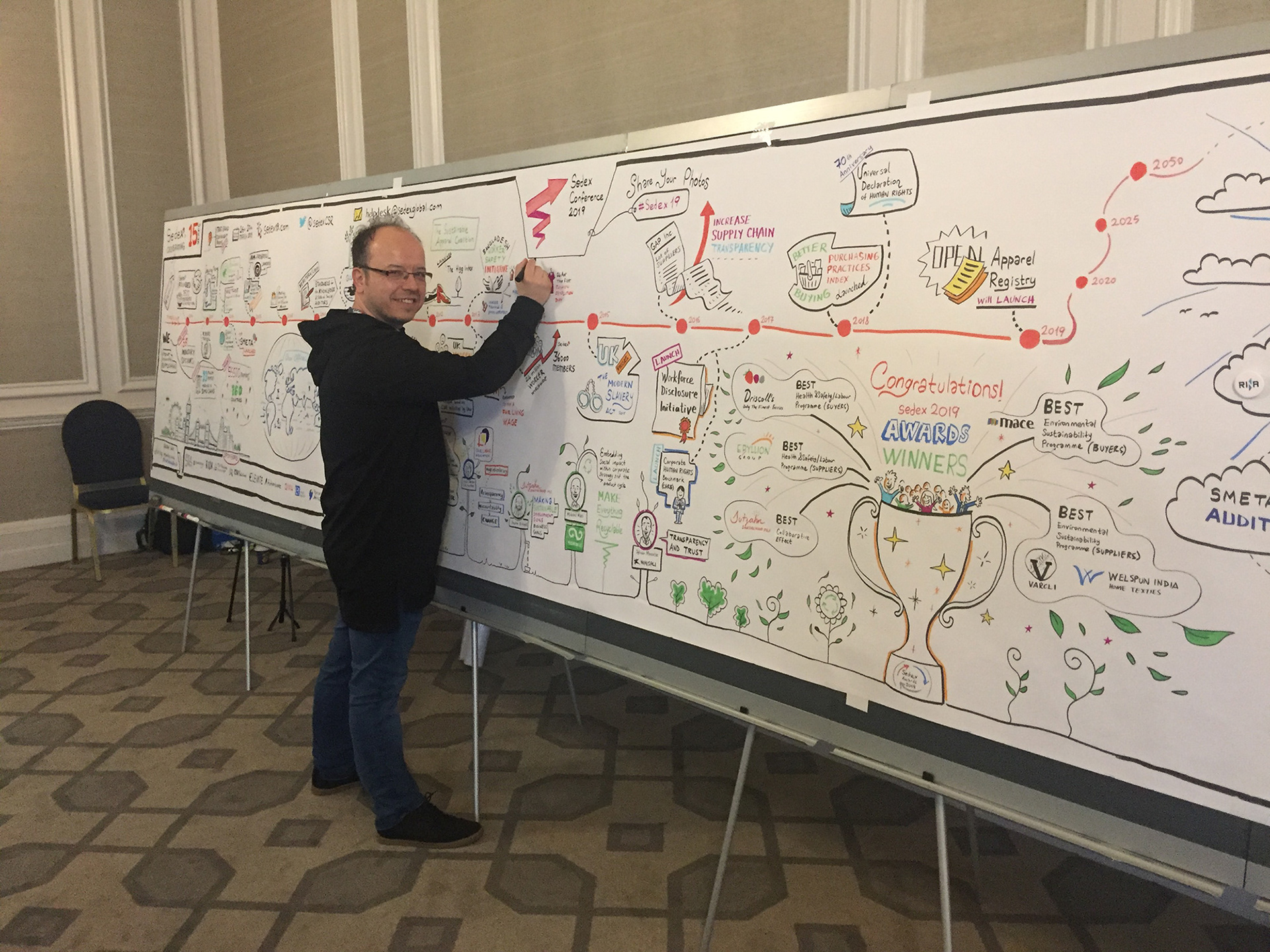 At the end of the first day, there was an after party. I was walking around and drawing random quick caricatures of the visitors.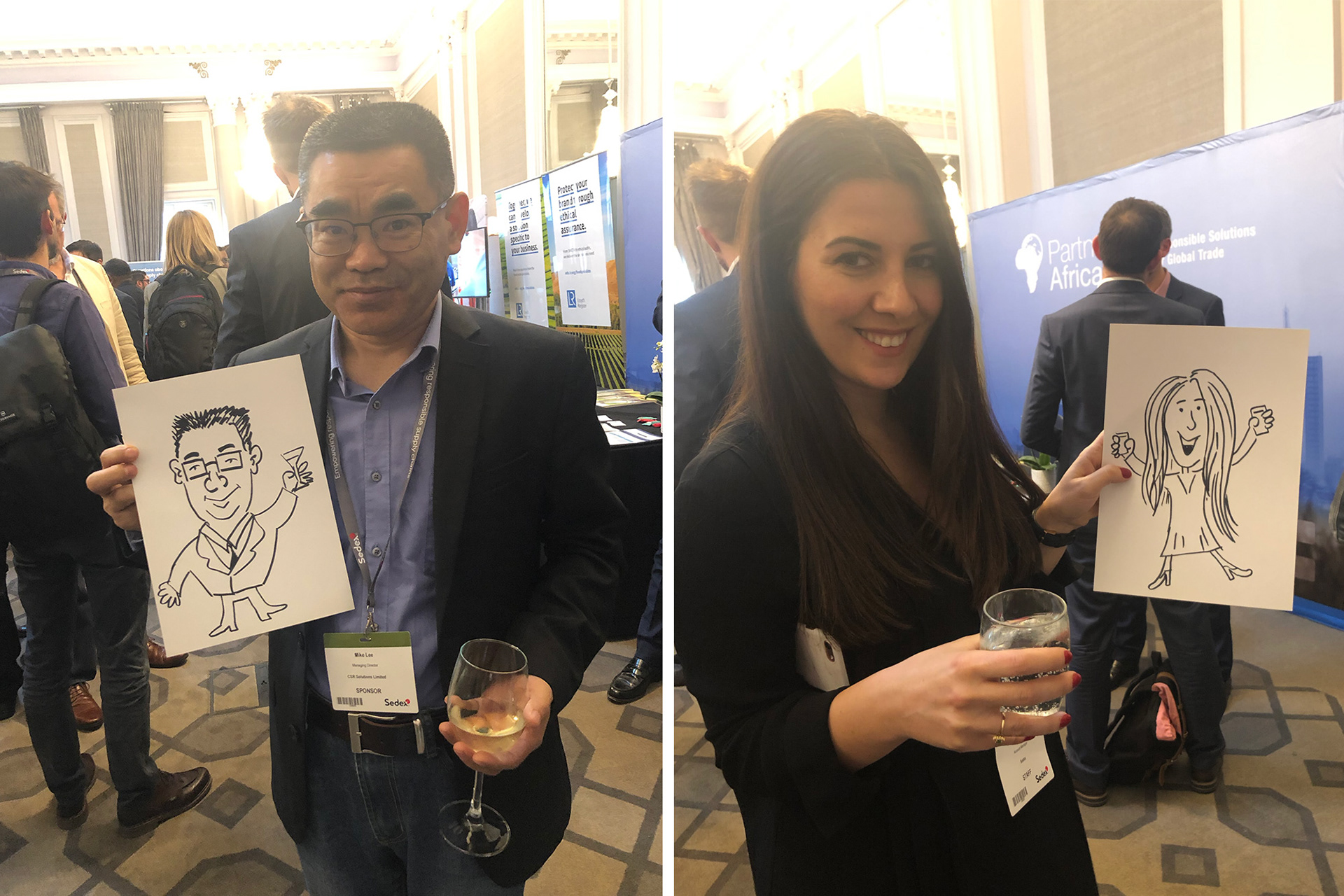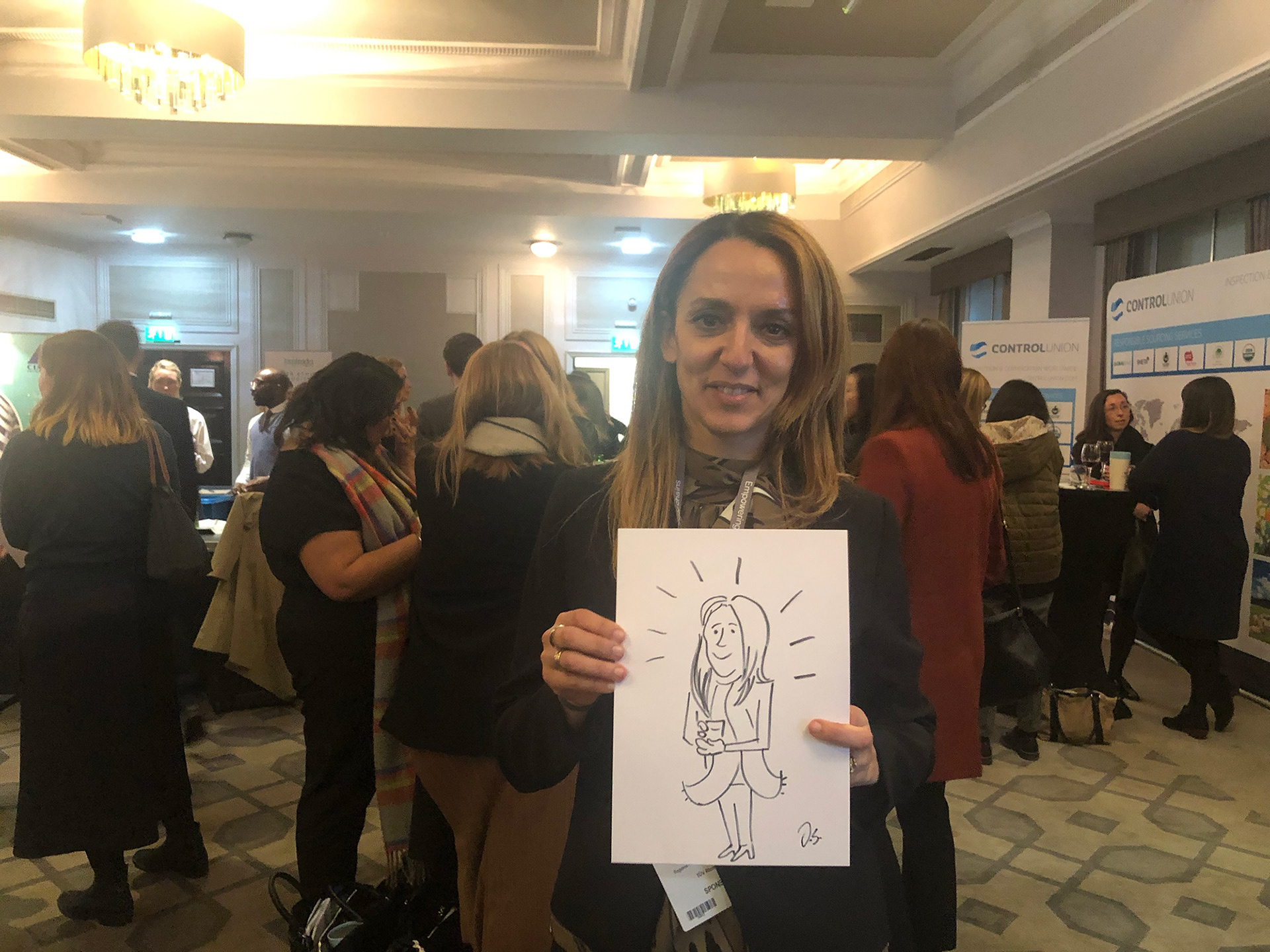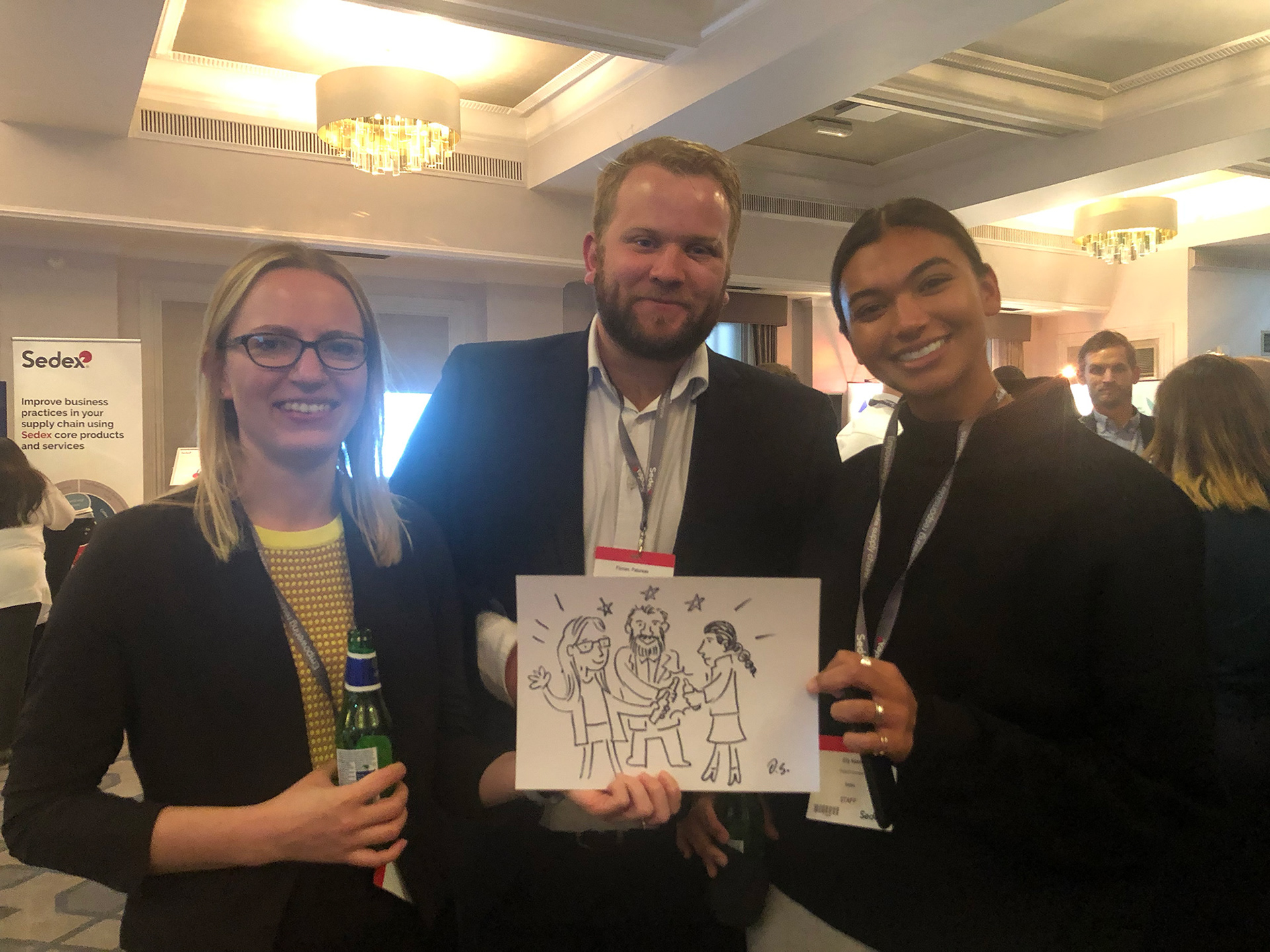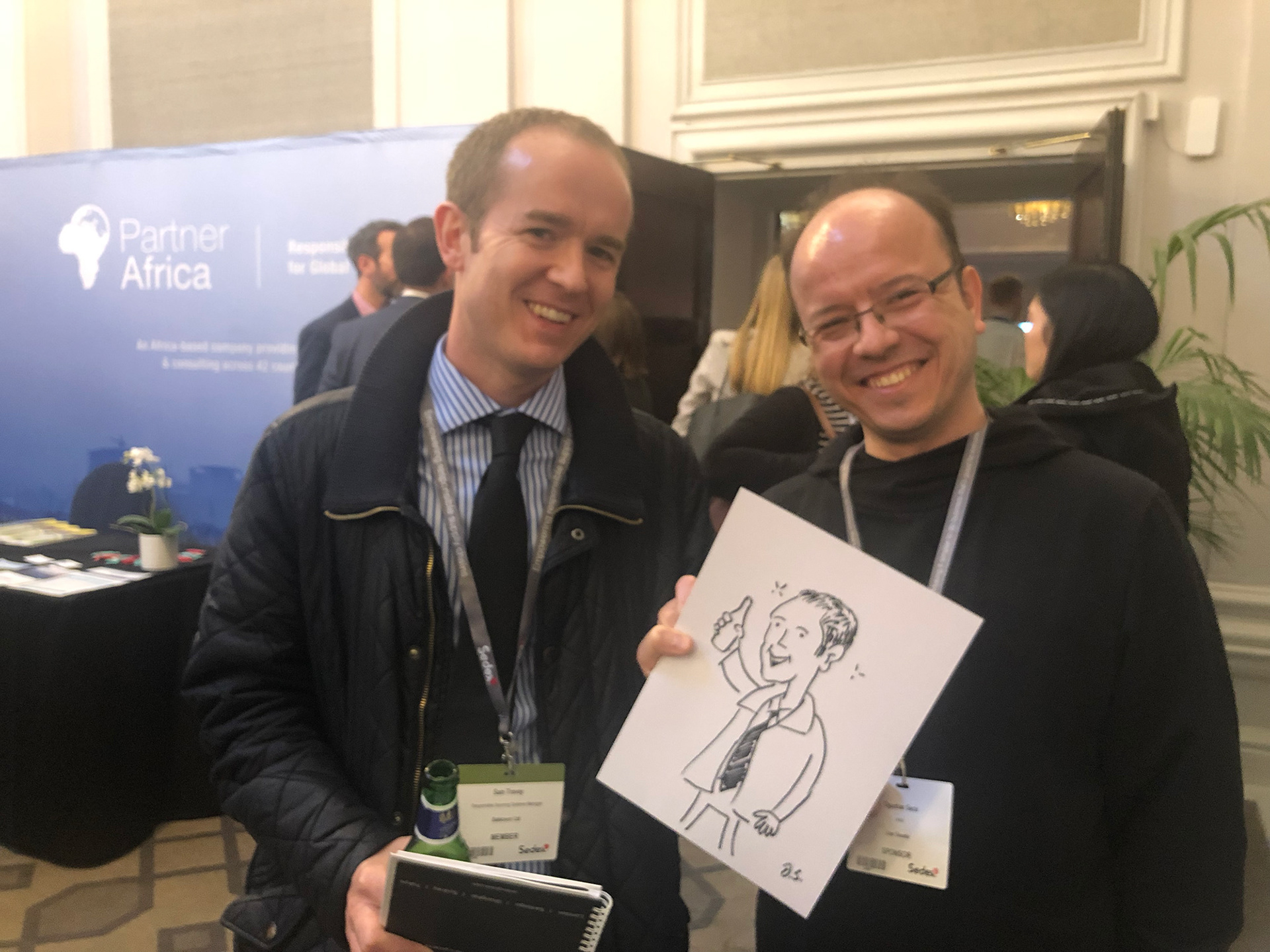 Thank You for your comments and appreciations. :)